About Surendra Forgings Pvt. Ltd.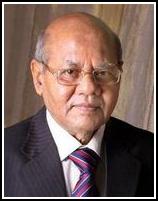 RAJMURTI M MISHRA
(Founder)
Welcome to World of Surendra Forgings. Surendra Forgings is an ISO 9001:2008 Certified company. We specialize in supplying custom forgings from 0.450 to 25 Kg. to major industries automobile, Petro Chemical, Farm Equipments, Earth Moving etc. Our forgings are produced as per customer's specific needs. Founded in 1984. Surendra Forgings has consistently achieved and maintained a steady growth of 20% per annum over the year.
We have three units. 2 units located within a 1 kilometer of each at Wagle Ind Estate in Thane, about 27 Kms. From Mumbai Airport. The Chakan unit is near Pune around 150 Kms from Mumbai.
Milestones:
Forging plant commenced production in 1984 and has been continuously upgraded and expanded in order to meet ever increasing technical requirement of customer.
The machined components division was installed in year 1999.
Forging plant at Chakan (Pune) was started in 2005.